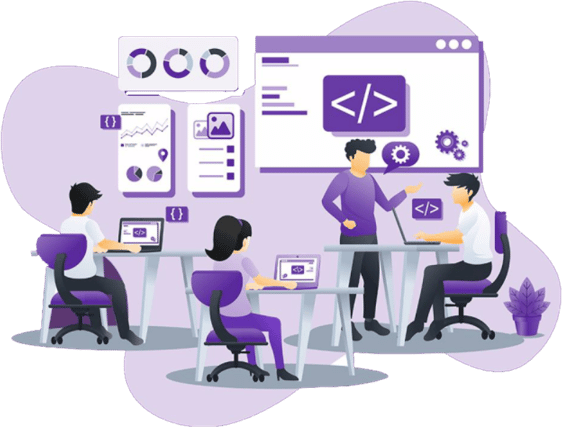 XPODA
BUILD WITHOUT A DEVELOPER
Xpoda is a drag-and-drop business applications platform, which does not need a code. Xpoda enables you to create work applications more quickly. You may understand and utilize the platform even if you don't have any prior experience.
In contrast to previous platforms, Xpoda combines the finest aspects of Low Code and No Code development. It offers a strong, convenient, and adaptable usage for more complex applications.
XPODA – SINGLE PLATFORM FOR YOUR BUSINESS APPLICATIONS
XPODA – SPEED UP YOUR DIGITAL TRANSFORMATION
Speeds up your digital transformation by more simply addressing your software demands.
Increases productivity by digitizing your company operations.
Easily integrates with your existing software. (Micro, Logo)
Offers a No Code Development environment that makes softwarere development 20 times faster.
XPODA – NO LIMIT THANKS TO XPODA STUDIO
Xpoda Studio is a new generation web-based and Low Code development tool.
With the help of drag-and-drop functionality and visual improvement, advanced business applications are easily created
XPODA
SINGLE PLATFORM, MULTIPLE FEATURES
RESPONSIVE
FORMS
BPM – WORK FLOW MANAGEMENT
BI – BUSINESS INTELLIGENCE
You can avoid long and troublesome development processes by using packaged software in your company. By switching to the Xpoda Platform, you can rapidly and easily construct all of your corporate business apps and expedite your digital transformation without being constrained by geographic boundaries.
MOVE FORWARD WITH CONFIDENCE
With XPODA's Digital Transformation, the choice is yours! You may obtain expert assistance from our diverse ecosystem, create your own software, or start to use them with XPODA pre-made apps straight away. The XPODA Team will assist you in every decision…
TECMONY
OUR OTHER PRODUCTS